Go on an Adventure - The Leather Backpack Design
Posted on
Back in May we developed our Leather Backpack, from humble pencil sketch to full size templates, to fully formed leather piece. This is the backpack of our dreams.
After developing our first bag, I had to take it out on a test run, which meant claiming it as my own (perk of the job). We spent a week in Cornwall and took this as the perfect opportunity to see how our backpack would fair out in the real world! Here are our results:
While our backpack may not be the biggest you sure can pack a lot in it! The leather is stiff but supple and begins to mould over time to the objects you carry with you the most, meaning you can often fit some odd sized objects inside! Being down in Cornwall can mean only one thing - the beach! One of our favourite beach past times is rockpooling, and the backpack did not disappoint when it came to fitting in the essentials.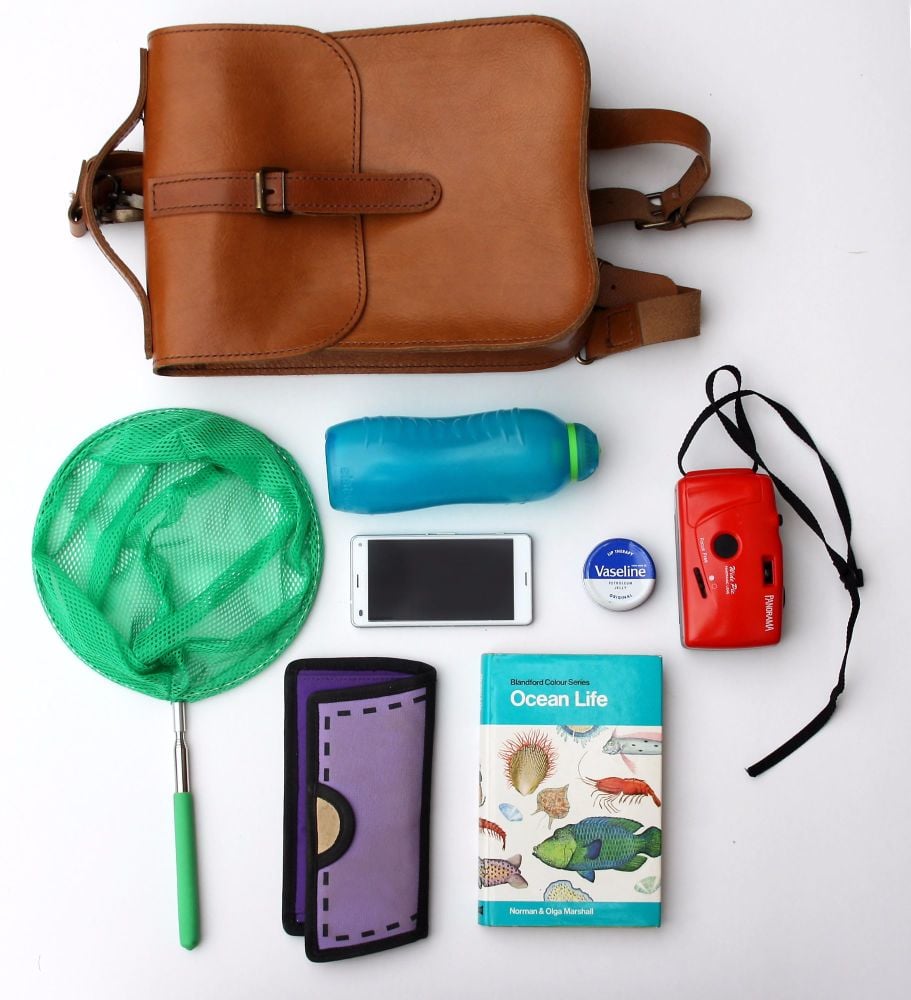 Here you can see everything I got into the backpack while rockpooling, the slim internal pocket was ideal for keeping my phone and lip vaseline safe (two items I cannot go without!) while the rest fitted nicely into the large main section. My water bottle, purse and disposable camera came out with us everyday, while our sealife identification book and fishing net with a telescopic handle were especially for the rockpools. The head of the net slipped in perfectly while the very end of the handle poked from the corner of the backpack. Note I didn't put the fishing net back in the bag once we'd used it - leather does not like water!
Our backpack was comfortable to wear all day long, we went on long coastal path walks and not once did I feel back ache from carrying this bag, the occassional clink or creak from the chunky metalwork against the leather was very satisfying to hear, knowing this backpack is made completely by hand, I felt proud to wear it. The only thing to note on long walks - in the blistering sun like we did - was sweat began to show on the straps under the arms, however left alone to dry naturally it disappeared.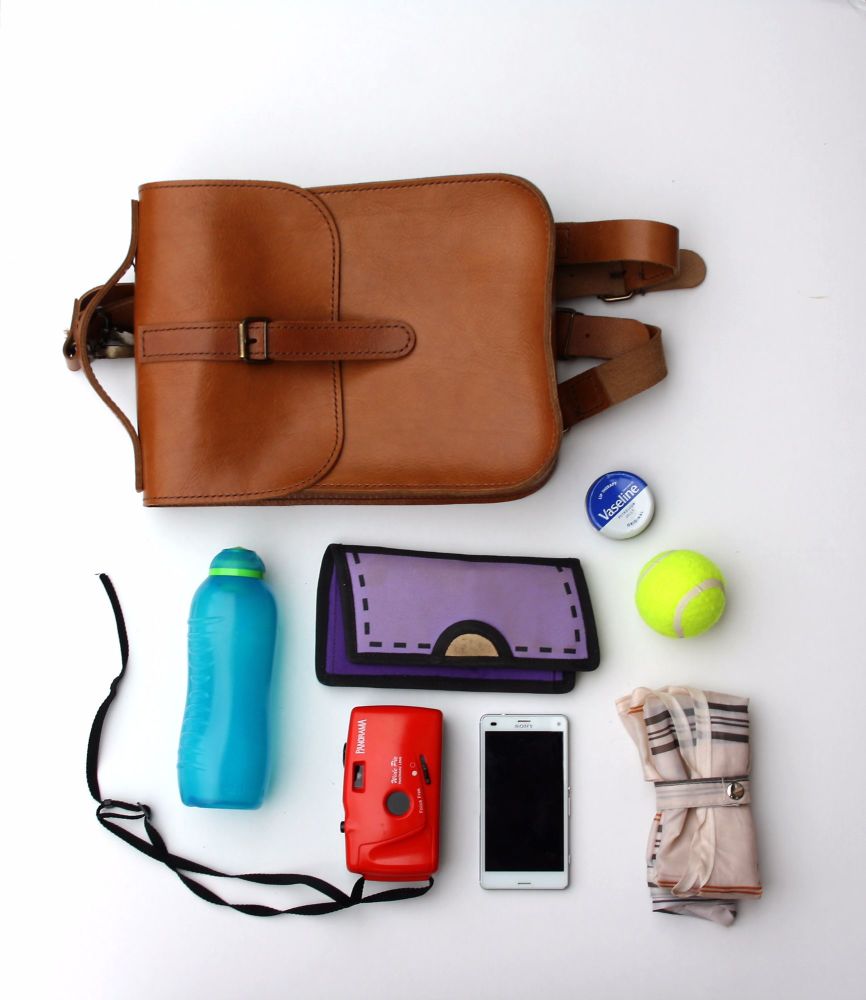 Here was my day to day items while exploring Cornish towns and villages. Water bottle, disposable camera, fold up bag - for any purchases I made - and a tennis ball for a quick bit of entertainment on the local beaches!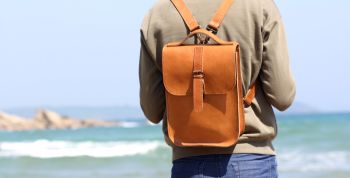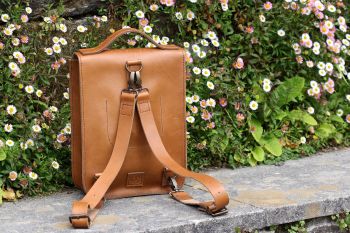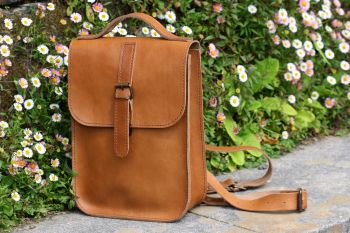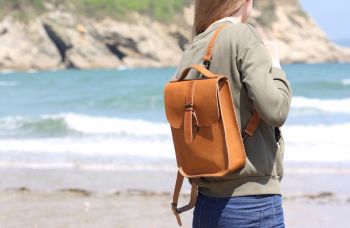 Back at home in Derbyshire the backpack is perfect for day to day outings and trips into town, not too big where I felt like I had to watch how I moved wearing it and not too small where I couldn't fit in everything I wanted to carry, the ideal medium.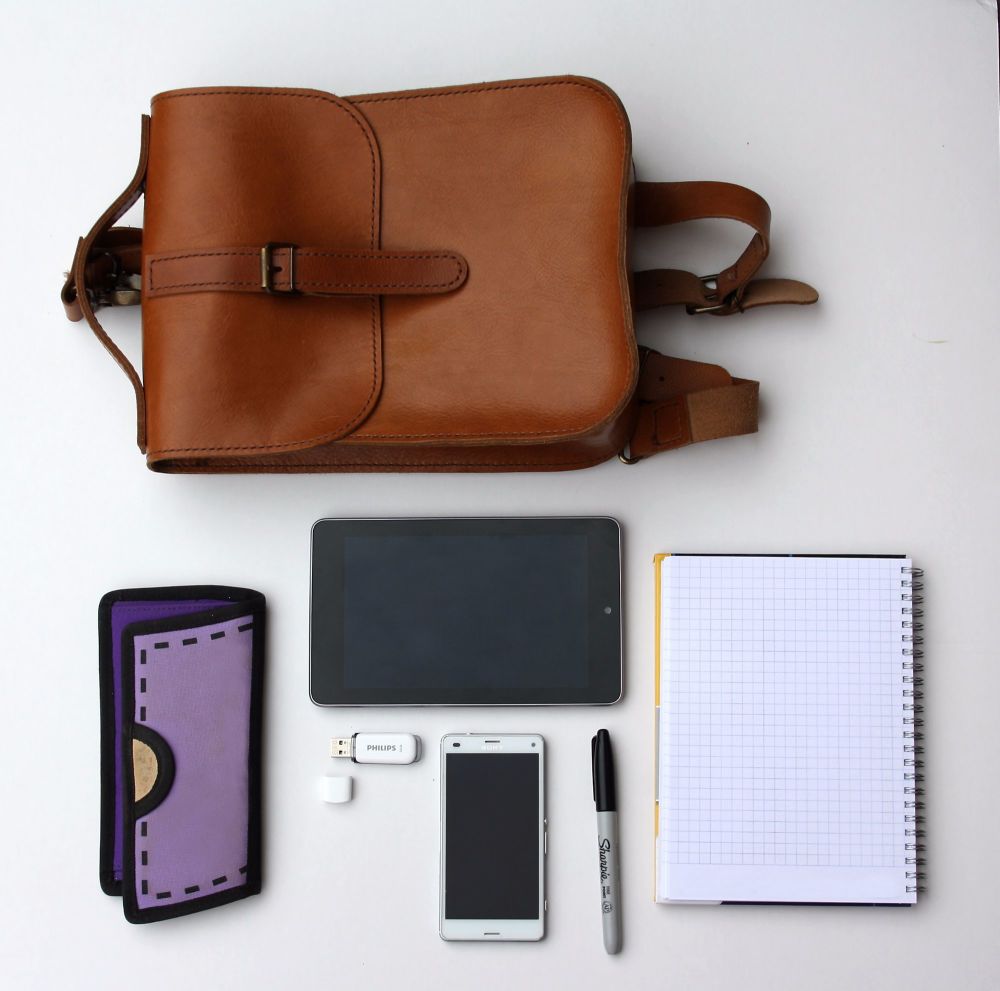 The way we've designed the backpack is to make it work with you, with adjustable straps which can also be removed completely, this bag can be anything you want it to! It will travel on your back, or by your side, on any adventure big or small. Secured with a tuck lock clasp, which I found very reassuring while using our prototype, as once you've closed it you know it wont accidentally open again when on your back.
As well as the classic tan brown, we've also created the backpack in the stunning natural cream, a great choice for summer! Coming soon will be mixed versions of these two hides for when you can't decide which colour you love the most!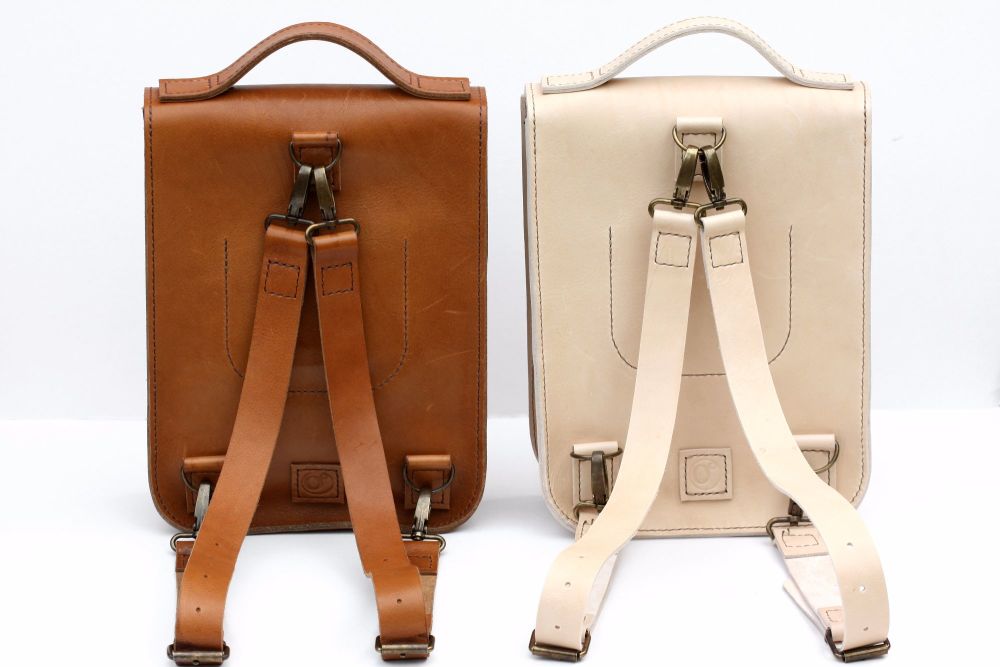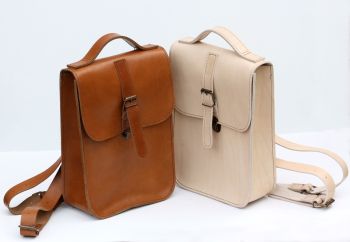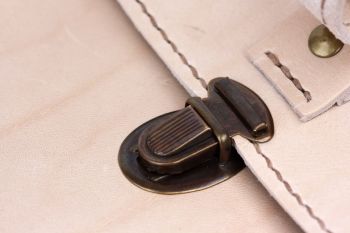 These backpacks are available on a made to order basis, click here to go to Tan and here to go to Cream
We hope you love this backpack as much as we do, which is your favourite colour? Leave a comment below!
Until the next time!