So here we are, coming to the end of 2017!
As so many people say, this year has flown by, Orgill Originals has gone from strength to strength. I have learnt so much and felt our little business grow, especially since October.
Our craft fairs over November and early December were a huge success and have given me the confidence to progress even further and develop Orgill Originals even more.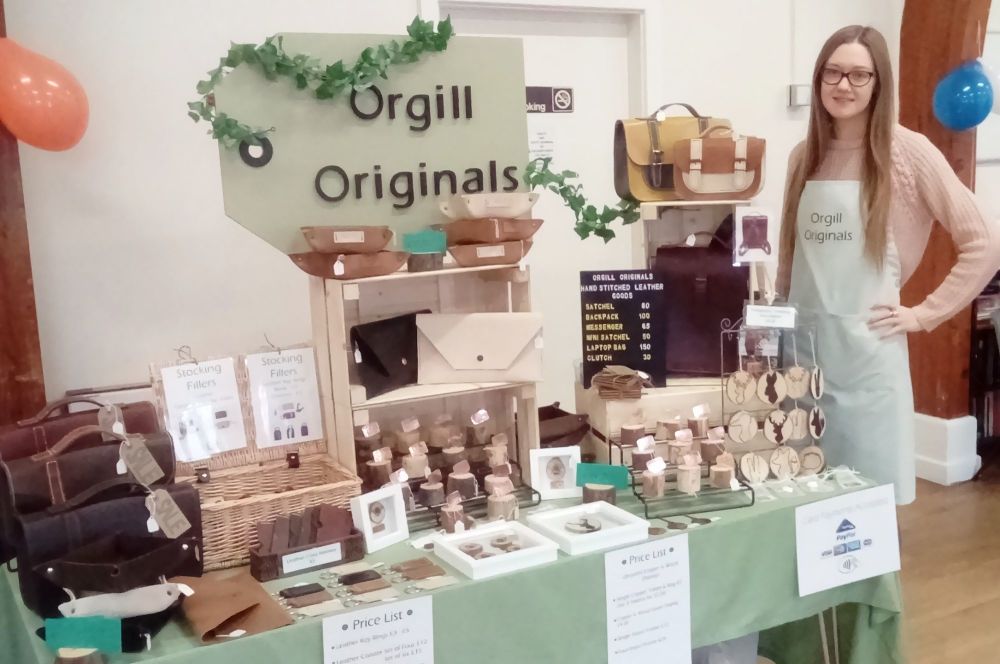 So what's next for Orgill Originals?
We have a lot planned for the New Year - I'm itching to get started on new designs which we will probably start to develop over the Christmas period! Think small leather items, home decor and possibly a few new bags? Watch this space!
We will also be able to start offering more personalisation for ALL of our leather goods, with the options of gold and silver foiling! This will slowly become available across our leather range over the coming months - to keep up to date with our latest additions be sure to follow us on Instagram @orgilloriginals
We have big plans for 2018 and really hope you will join us on our journey!
I'd like to say a huge thank you to everyone who has supported Orgill Originals so far, whether you follow us on Instagram, read this blog or have made a purchase from us, I cannot express how much it means to us. I'd also like to thank my family for all their hard work this year and without them Orgill Originals would still be a dream!
Until next year!