It Must Be Love...
Posted on
With Valentines Day just around the corner here at Orgill Originals we have been developing our paper roses, the iconic Valentines gift!
However, we believe these loving gifts are not just for one day, love should be celebrated all year round, whenever you want and however you want!
I'm going to tell you a little about our processes that go into creating our roses, so you can see the love we put into our crafts and that truly reflects on handmade gifts in comparison to mass produced.
No matter the rose, be it a classic vintage paper or personalised map design each petal is hand cut to shape, this makes the rose look more realistic, nature doesn't create perfect identical petals on every rose so neither do we! The petals are then curled, rolled and glued to create a centre ruffle of tightly packed petals and then carefully positioned around the outside of this to complete the whole flower.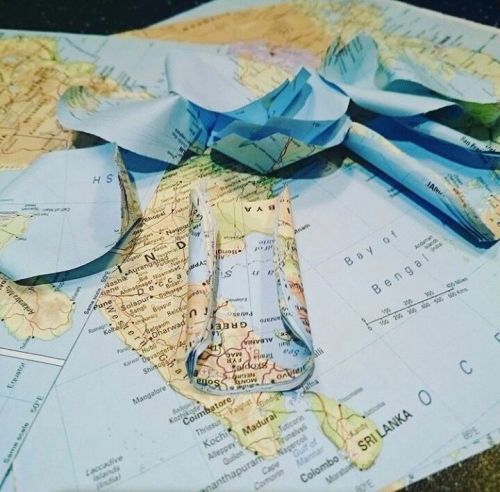 Our rose heads are then placed onto upcycled copper wire stems which can be bent or twisted to suit wherever you wish to display them! Each individual rose is sent in a wooden gift box, handmade by us, to see more in depth information about our display boxes check out our previous blog post on them here!
Each rose is completely individual due to our handmade process, and we love them for that. We also love all the types of paper we use, the more unique the better! We use vintage books, comics and maps which we've gained either from charity shops or car boot sales and while it can seem a shame to cut up a book we truly believe that it is for the better. These papers we gather are unloved, unwanted items, previously stuck on a shelf or in a draw and by using them to create a beautiful classic rose we give these papers and the details they hold on their pages a brand new life and a brand new way to be admired by many different people from all over the world! As a single book they would never have that opportunity to give joy and happiness to so many.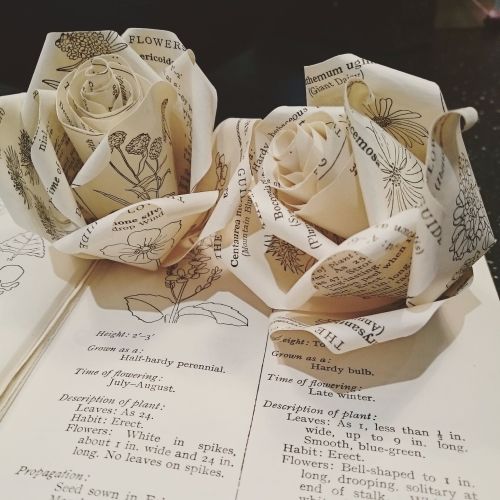 Here you can see where we are in the process of using a guide book on flowers, it has some stunning line drawings of each type of flower as well as their latin names and short descriptions of each. Finding books like this and being able to use them to create a beautiful gift is what up-cycling is all about.
We also offer personalised roses, truly one off gifts that are totally unique to you, these currently come in two forms:
Personalised Map Rose
The personalised map rose is the perfect way to encapsulate your favourite places and travels all in one place, taking you back there with each location. We offer you the four outer petals of your rose to choose any four locations within the UK, this gift is very special for those who love to travel, have favourite holiday spots in the UK as well as those in long distance relationships or who have come together from opposite sides of the country. Cut from current road maps our careful process means you can enjoy each location at its best, spotting areas you know well throughout these petals. Make your own Personalised Map Rose here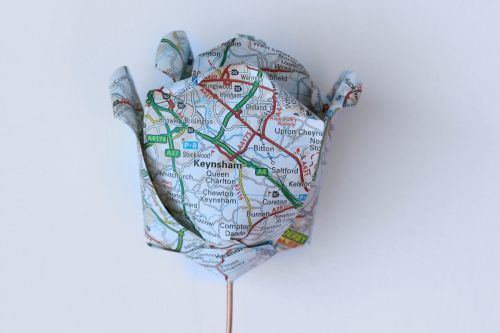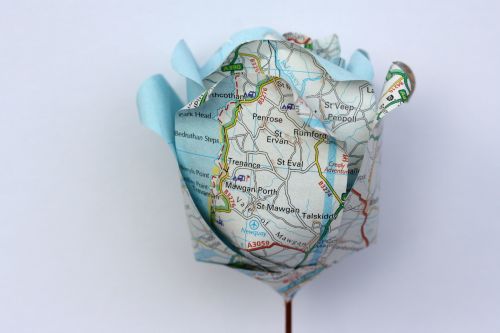 Personalised Photograph Rose
This is our ultimate rose. Your photo made into an everlasting flower. Enjoy your memory in a completely unique way. The process is quick and easy and we always make sure your image is being displayed in the best way. By uploading your image to our listing it arrives with us where we can then begin the handmade work. High quality images are best from your camera or even phones (as quality of phone cameras has increased massively) we print and cut your image to create your rose. This rose is a perfect anniversary gift! (did we mention 1st years wedding anniversary toekn is paper?!) But it also works as a great gift for family, choosing a holiday snap or special moment, reminding you and your recipient of a great memory together. This is a gift that can be enjoyed over and over, kept safely in your display box each time you see it you will be taken back to the time of your photo. These particular roses are printed on special thickness and photography paper to ensure you get the best quality rose. Got a favourite photo in mind? Get your own Photograph Rose here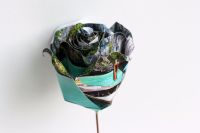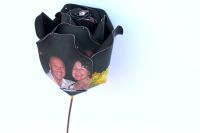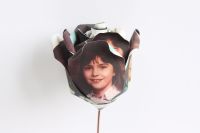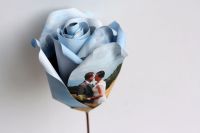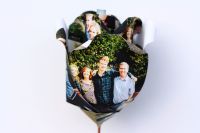 A special thanks to all our customers and their beautiful images that they have shared with us to create stunning gifts for their loved ones, family and friends.