Hi Everyone,
It's been a while since our last update, we've been very busy!
There's so much I could write about but I'll try to keep on track and let you know what we're up to.
We are currently preparing for our first two Craft Fairs in our local area, so we've all been working extra hard to get stock ready! We'll be introducing a load of new products too which will be available here in our shop after the fairs if not sooner! (hopefully)
Our first fair is on at Springfield Hall in Sandiacre, Nottingham, NG10 5BG, on 27th Nov 2016, Open 11am - 3pm
The second is on at St Edwards Church Hall in Castle Donington, Derby/Leicestershire, DE74 2JH, on 10th Dec 2016, Open 10am - 2pm
So if you're in the area it would be great to see you!
As a craft fair novice this is all new territory to us, we have no idea what will sell and what wont so we're making plenty of everything to cover all grounds! As well as having lots of variety in products and their price ranges too, we've also been concentrating on making sure our packaging is branded well so we can get the Orgill Originals name out there!
We recently designed stickers and a large table banner which we are really pleased with!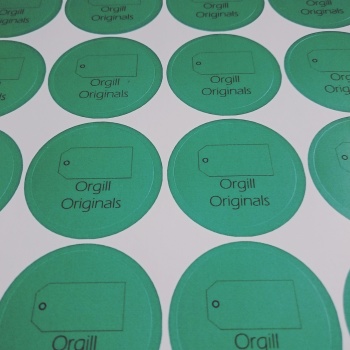 One of our most worthwhile investments however was something we bought at the beginning of creating our business which was a personalised ink stamp, having an ink stamp with our brand name has meant we have been able to brand almost anything and everything! From brown paper bags to cards to the inside of our rose boxes, it is an everlasting supply for packaging and branding!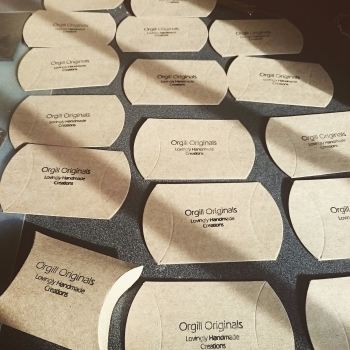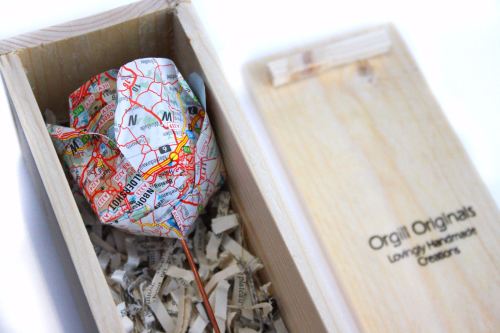 I would highly recommend any avid crafter to get a personalised stamp with their brand as it can save you a lot of money in the long run and means you get to choose the materials you use for packaging, here we think it's very important for our packaging to be recyclable or reusable. Our stamp was from The English Stamp Company.
If you can't make it to the craft fairs mentioned above worry not as we will keep you up to date with how they went after and then you will be able to browse at your leisure here at our online shop. If you follow us on Instagram @orgilloriginals then you'll be able to see all the new products we have in line.
Until the next time!